The Fortress
The Children's Home
Established in 2006, The Children's Home of The Fortress Ministry provides a home and loving care to children from desperate circumstances. Many of these children have witnessed the brutal death of a parent or have seen a parent die of AIDS. Some of them have been left to fend for themselves at ages as young as age 2 and some have suffered unimaginable abuse. But they are all thriving now in the wonderful care of The Children's Home.
(right) The children of The Children's Home with their housemother, Lindiwe Sihlongonyane (wearing a white hat).
(left) One of the children's bedrooms in The Children's Home.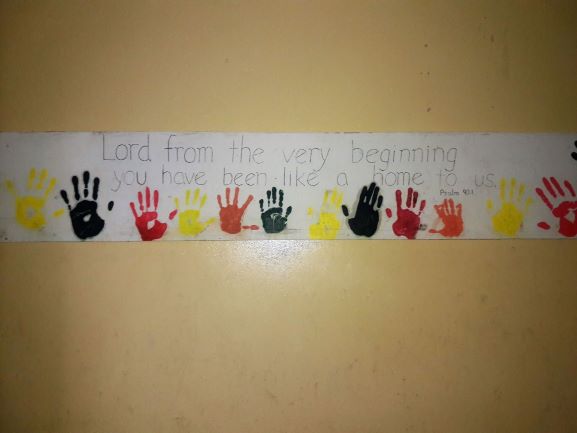 The children all are provided with an opportunity to attend school as well as loving, nurturing care from their housemother. They are all bonded as family and the children are all thriving in this environment, not only because of the loving care they receive but also because of the counseling they have received from The Counseling Center of The Fortress.
The Counseling Center
The Fortress Counseling Center is a place of healing in Eswatini. The Counseling Center seeks to reach out to all that are hurting. Initially they worked with women and children that had been abused in Eswatini. As word spread about the compassionate and loving way that individuals are ministered to at the Fortress counseling center, men and women, young and old are now coming to the center for healing. It is Christ's love that is being shared and is touching the lives of the individuals that come to the counseling center for help.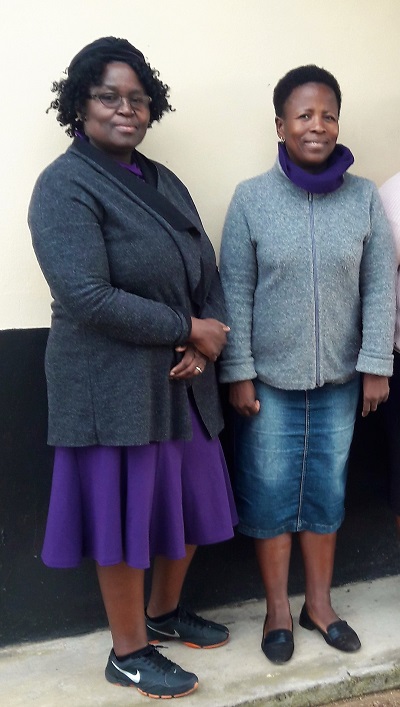 (left) Thabsile Thwala, founder and director of The Fortress (wearing purple dress) with the secretary of The Fortress, Irene. (right) The board of Directors of The Fortress